Posted on April 17, 2023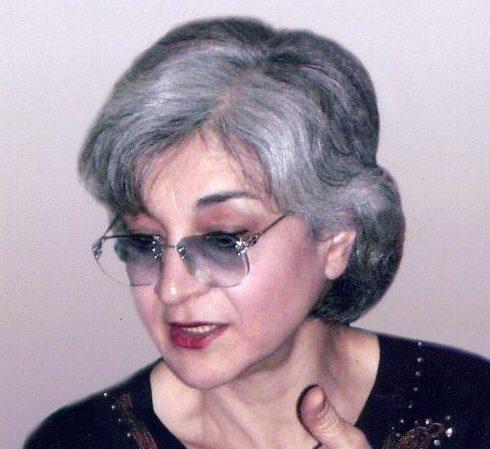 This National Poetry Month, consider the powerful poetry of Amina Saïd, who takes on essential questions about life and fate, vision and blindness, death and memory. Marilyn Hacker's lucid translation will help students connect with these universal elements, as well as with the vivid sensory details, in Saïd's series "Clairvoyant in the City of the Blind," which appeared in an issue of Words Without Borders featuring women authors from Tunisia.
In her introduction to the issue, Cécile Oumhani writes:
Amina Saïd's poetry embraces past and present. Beyond a specific sense of place, it questions our passage on earth. It erases borders between sounds and silence, colors and darkness, the diurnal and the nocturnal, highlighting timeless, hidden currents, underlying our selves, as well as the memory of trees.
Any one of the stanzas published in the magazine could be the basis of a class discussion and a model for students' work. For example, the first stanza, a meditation on fate, begins, "I did not choose to be born / but I must accept life accept death". To introduce the stanza, or after an initial reading, a teacher might ask:
Which parts of our lives do we get to choose?
Which parts have already been determined?
After recounting the choices the narrator could not make for herself, the stanza takes a poignantly brief detour into what she wanted from life ("to predict the future," which raises the question, were all her hopes as impossible to realize as this one?) The stanza ends, however, in a mood of resolution, a commitment to one choice that remains: to continue to speak, despite doubt and despair:
it is painful not to be heard
and yet my speech is not deceitful
it is part of the world's grief

I must keep a lucid vision
speak the language of the soul
which is light and wisdom

or stupor and confusion
will silence me forever

I was born a woman my speech
is part of the world's grief
Her speech conveys truth, "is part of the world's grief," and, so, she must speak.
Once they have read and discussed the poem, students might write their own poems, perhaps using a prompt like this one:
Write a poem about the parts of your life you did not choose. If you like, begin the poem with the line, "I did not choose…" As a challenge, consider and write about a choice you do have, using the middle and concluding lines of the stanza as a model.
In its invocation of the purpose of poetry, and in its use of clear, familiar imagery, this series is comparable to Juan Gregorio Regino's "Nothing Remains Empty," available in our collection of literature from Mexico. Or, for another woman poet whose work fights through confusion to reach clarity, students might look at Iman Mersal, from Egypt, beginning with "Things Elude Me." Lastly, students might compare the narrator's sense of vocation to that in Anna Akhmatova's "Requiem," paying particular attention to the section "Instead of a Preface."
For background on Tunisia, students might look at the country profile from the British Broadcasting Service. The "Arab Spring" of 2011 began in Tunisia, toppling a totalitarian regime which Amnesty International had called one of the most repressive in the world. (There's also literature from Egypt's Arab Spring in the "Revolution" section of that collection on WWB Campus.) After reading this history, students might return to Stanza V, and discuss:
Do we all have the same amount of choice in our lives? If not, what are the factors that determine our freedom to choose?
They might consider these questions as they relate to life in Tunisia under dictatorship (culminating in Mohamed Bouazizi's desperate protest), during the upheavals of 2011, and today. Extending these questions beyond Tunisia, students might compare the choices available to them to those available to their global peers in other parts of the world.