Posted on May 08, 2020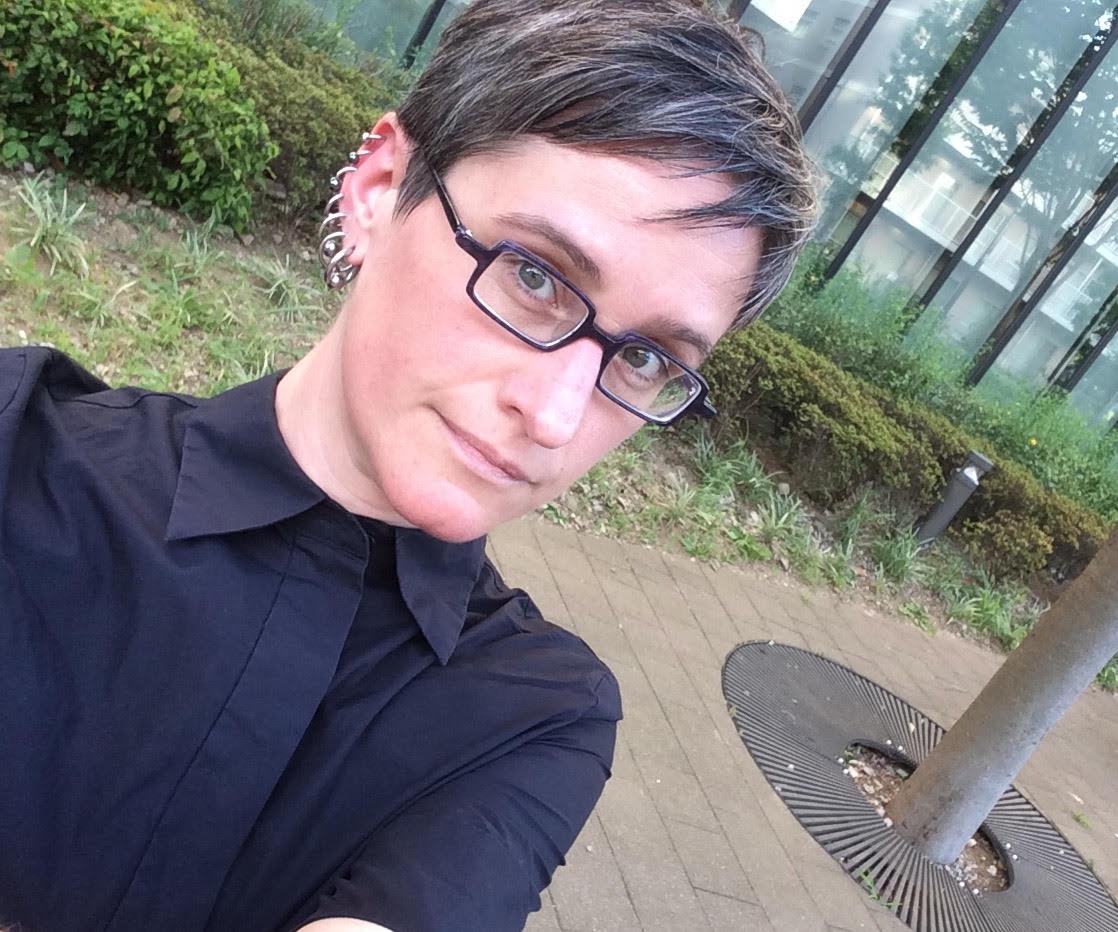 Here in New York, we are in our second month of shelter-in-place, and one of the things we look forward to doing again someday is visiting friends. Akino Kondoh's charming graphic tales of city life reminded us of those times, and we thought we would share them at the next Global Lunch: Monday, May 18th, at 1 pm Eastern.

The stories, translated by Jocelyne Allen (who will be joining us for the lunch!) are entitled "Noodling in New York." They depict Akino sampling new foods, meeting a friend's cat, struggling with English, and navigating life between two cultures -- a familiar challenge for many of our students.
Below, you'll notice that the stories are meant to be read from right to left -- which gives readers a small sense of what it's like to adjust to an unfamiliar language.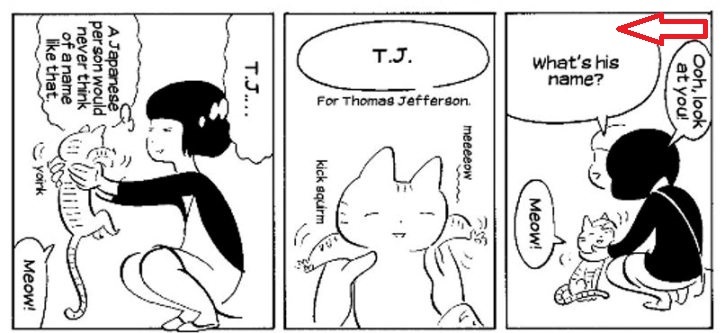 Panel from "French Friend's Pet," transl. by Jocelyne Allen.
We will be co-hosting the lunch with our friends at Re-imagining Migration. Small-group discussions will focus on what it is like to be a newcomer.
Other Work from Akino Kondoh
Akino Kondoh came to New York to collaborate with jazz musician John Zorn. An album cover she designed for him is below, along with a sampling of music.

In her commentary on her award-winning, visionary animated short, "Ladybirds' Requiem," Akino says:

I always think about and remember my memories again and again and again . . . that memory, transformed into other shapes, that changes again and again and just becomes my work.
Join us on Monday, May 18th to talk about that work and how it might inspire students.
P.S. Know Japanese? Visit Akino's online magazine here: https://www.akishobo.com/akichi/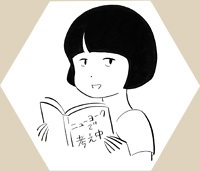 Cartoonist Akino Kondoh's self-portrait from her online magazine.