Posted on June 13, 2022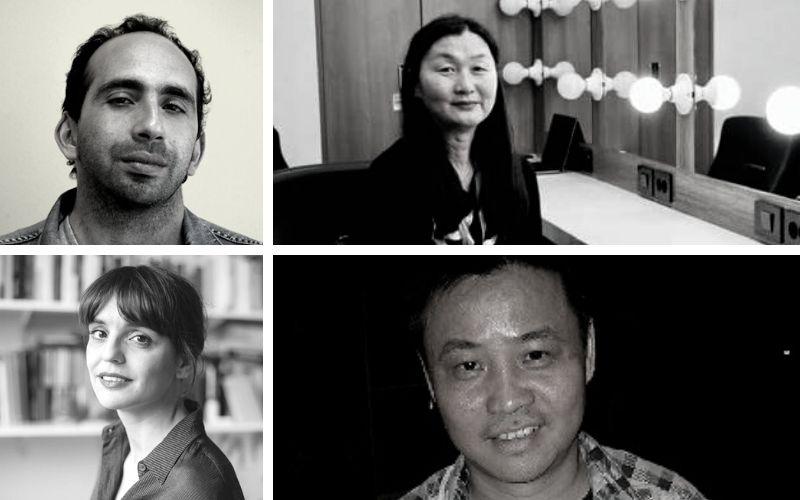 What's a dad to do? Fatherhood is a major theme in WWB Campus' collection of literature, where father figures—both positive and negative—abound, facing challenges that range from gang violence to gender identity to their own egos. To celebrate Father's Day and father figures of all kinds, here are four vivid portrayals of fatherhood from international authors.
1. A son sews together a larger-than-life portrait of his self-mythologizing surgeon father in "Appendix" by Chinese author Yu Hua. The story is posted alongside resources that give a sense of the culture and history informing this story, as well as teaching ideas.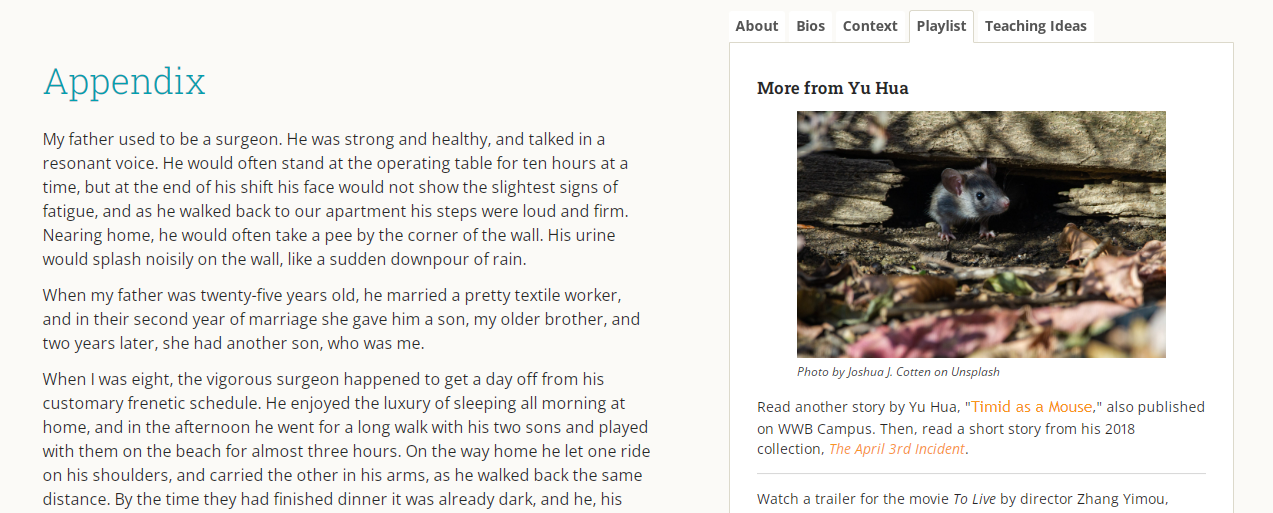 We had always thought our father to be the strongest and the most wonderful man, and his reply further confirmed this belief of ours. It also gave us sufficient confidence to brag to other children: "Our dad operates on himself." . . . [read more]
2. A young girl wrestles with her father's trans identity, social taboos, and her own beliefs in Kim Bi's "Tree of Kisses", from Korea. Written by a pioneering trans woman, and a great fit for Pride Month, the story movingly depicts a family forging its way to a close relationship. (Note: The story includes anatomical references and a depiction of violence.)
The first time she saw her father wearing the skirt, she thought it was for fun. . . [read more]
3. A father and daughter's strained relationship comes to a head in a world devastated by drought in Spanish writer Ariadna Castellarnau's dystopian short story "The Water Man."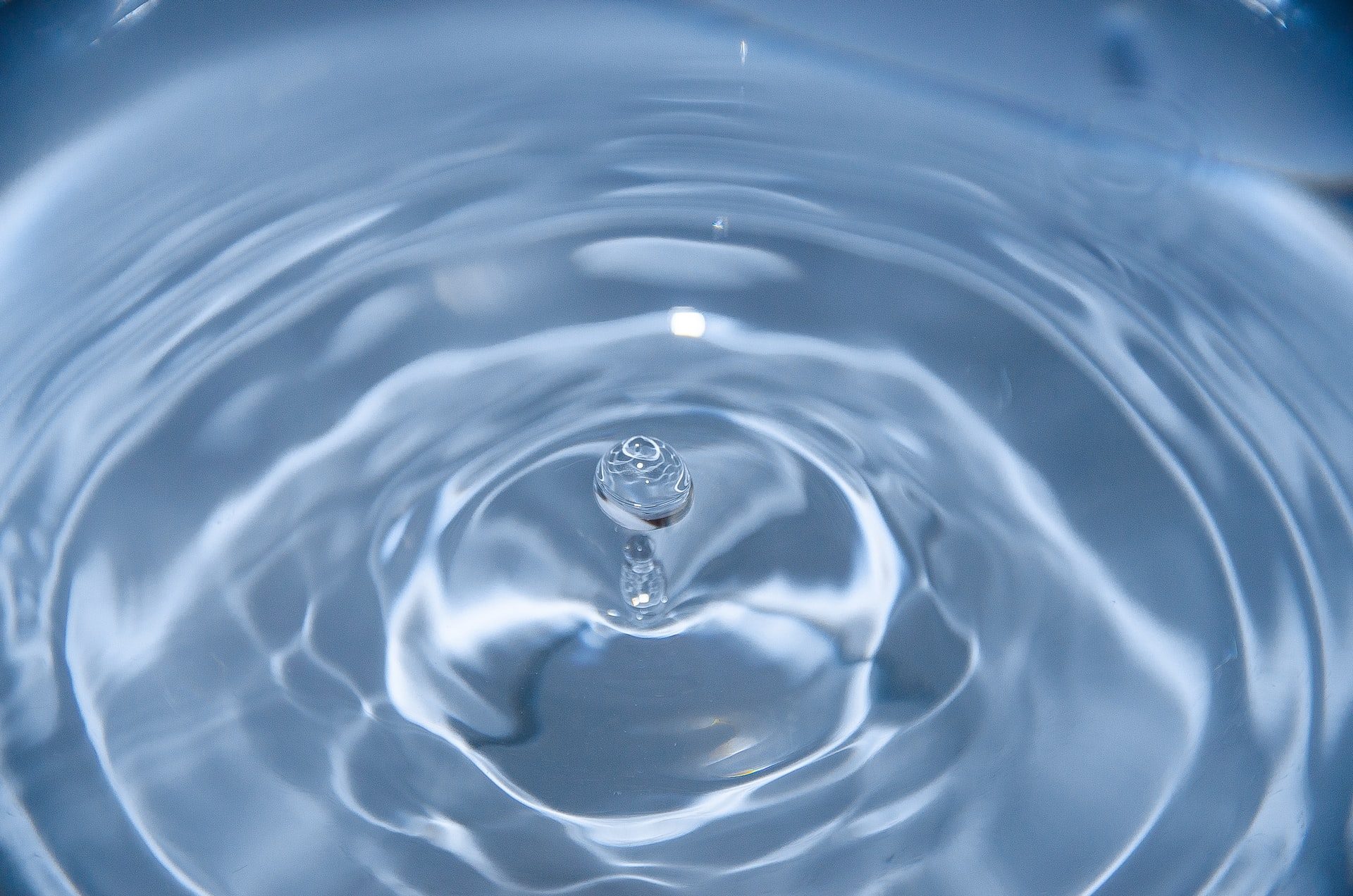 Father is the Water Man, and he wants me to learn his calling. He doesn't say it's a gift or a miracle, he says calling. Learn our calling for once, girl! As if it were that easy. . . [read more]
4. A father and son dream up ways to escape the poverty and violence of their surroundings in a chapter from the evocatively titled novel An Orphan World, by Colombian author Giuseppe Caputo.
That's how we lived, my father and I, in this gray neighborhood—sometimes smoke gray, sometimes black, never at peace in that vicious cycle. . . [read more]
The excerpt is quite long, but students can get a sense of the novel from the first section alone if the class is pressed for time. To launch the story, you might have students brainstorm their associations with the title.
After reading, students might discuss or write in response to this question, echoing the father's words in the story: "What are the things that still shine?"
---
For more reading suggestions like these, sign up for our newsletter with the short form below!