Posted on March 22, 2023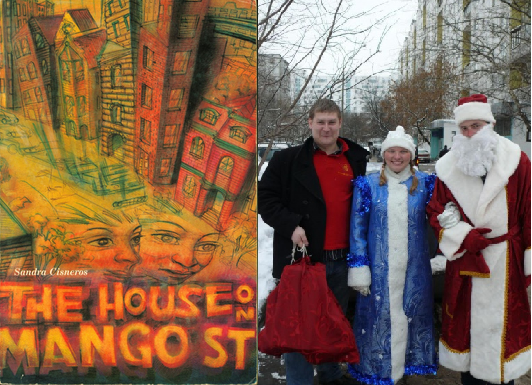 A modern classic of Latinx migration literature, a contemporary Russian story about parental alcoholism: what could they possibly have in common?
New York City schoolteacher LaShawn Edwards has the answer, having helped her students draw connections between these stories—which, although they are both written and translated by women, depict vastly different worlds.
After completing an intensive summer seminar with Words Without Borders, Ms. Edwards taught the Russian short story "None of Your Business, " by Natalia Klyuchareva and translated by Marian Schwartz, alongside Sandra Cisneros' short novel The House on Mango Street at the Harlem-based Urban Assembly School for the Performing Arts. Her students, 10th and 11th grade English Language Learners, used Venn diagrams to identify connections between the protagonists of these seemingly disparate stories.

The two protagonists—Yurka in the Russian story and Esperanza in Mango Street—are of different genders and cultures, and face different kinds of challenges. Yurka deals with parental alcoholism and neglect; Esperanza, with racism and sexual assault. However both of them encounter these challenges in the context of trying to form their identities, and as students noticed, both Yurka and Esperanza display intelligence, courage, and hope—qualities that enable them to ultimately triumph.
Teacher Ms. Edwards comments: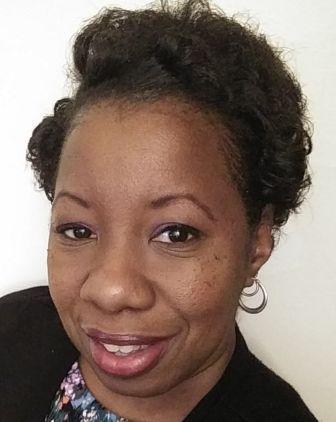 This year, I wanted to focus on literature that would resonate with my students because it is important that students, especially ELL students, can see themselves in the novels they read. The students began the school year reading The House on Mango Street, by Sandra Cisneros, and then we eased into "None of your Business."

Both stories featured young adults discovering who they are and making tough choices to create a better life for themselves. Each of my ELL students are different, but they could relate to self-discovery and finding their voice. I am happy that I registered for the Words Without Borders workshop because my students were engaged, they opened up about their life experiences, and they learned more about each other through reading "None of Your Business."
One notable aspect of Ms. Edwards' approach is her focus on helping students articulate emotions—both their own and those of literary characters like Yurka and Esperanza— across English and Spanish. This vital skill supports social-emotional learning, English language acquisition, and literary analysis, and probably contributed to her students' ability to understand these complex stories, one of which was also from an unfamiliar culture. For support with this skill, Ms. Edwards recommends the bilingual "Character Traits" worksheet from Miss Andrea at teacherspayteachers.com.
To further support her English Language Learners, Ms. Edwards translated her lesson plans, prompts, and even the title of "None of Your Business" into Spanish. (It translates as "No es asunto suyo"!)
Ms. Edwards and her students are generously sharing the lesson plan and selected student work; these materials can be accessed in a Google Drive Folder: LaShawn Edwards_SHARING. *
Many thanks to Ms. Edwards and her students for sharing these inspiring resources! If you'd like to talk about how you teach global literature, please don't hesitate to get in touch!
* Please note that the student and teacher work here is copyrighted. Please do not re-publish student work without explicit permission and give credit if you re-use Ms. Edwards' materials. Also, all worksheets are from the Florida Center for Reading Research.