Posted on August 09, 2018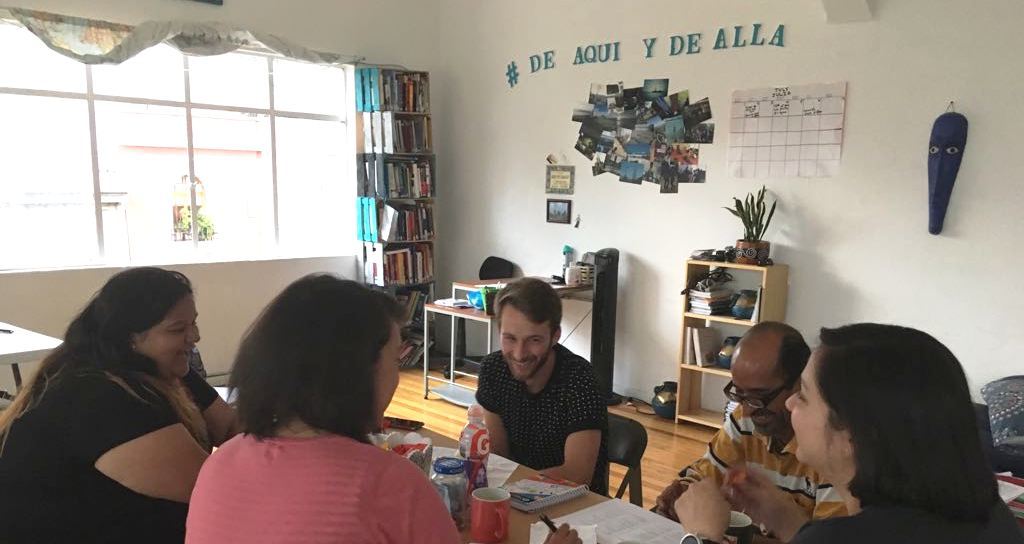 Last fall, this blog reported on a course that helped deported young adults in Mexico City. Having arrived in Mexico with little memory of the country, its language, or its culture, these young adults were highly vulnerable to criminals and gangs, and faced tremendous challenges in re-building their lives. The program ---Curso de estilo y comunicación profesional en español ---helped them acquire the Spanish-language skills they needed to find work and complete their educations. We were glad to recently learn that the curso is now entering its second program year, led by Tec de Monterreyprofessors Adriana Ortega, Víctor Amaro, and María Cristina Hall.
This year, students are reading the following literature from WWB Campus:
They are also studying Fabre's recent Spanish-language adaptation of Zoe Leonard's poetic manifesto "I want a president", which was collectively read aloud as part of activists' efforts around Mexico's recent presidential election. Students will be attempting their own translations later in the course.
In their applications to the course, students underlined its importance for them:
"I'd love to take this course because I feel like even though I speak Spanish, I have some difficulty writing it. There are many words in Spanish that sound the same but are spelled different (just like in English), those are the ones that are the most difficult to me and TILDES [The tilde(~) is an accent mark used in Spanish ---editors], I hate those. I feel that this course will be very beneficial for our community in many ways." Lalo, 30, deported from Utah

si me interesa mucho por varias razones. ahora de haber entrado a nuevo campo de trabajo. sera necesario ya que estoy entrando al mercado de technologia de mexico. tambien no me gusta pensar que no se escribir en espanol mi idioma natal. [I'm interested in the course for several reasons. Now that I have entered a new career field, it will be necessary to learn about Mexico's tech market. Also, I don't like to think that I don't know how to write in Spanish, my birth language. ---editors] ABIMAEL, 25, deported from Florida
A number of current and former students are also working to help other deportees, through the organization Otros Dreams en Acción (Other Dreams in Action), which provides a range of services for people returning to Mexico, including classroom space for the courses. Lalo (quoted above) works on ODA's website and social media content, and teaches English. Another student, Santiago, from L.A., is making murals for the ODA space. Maggie Loredo, who is taking the course for a second year, co-leads the organization; and Rocío Antúnez, whose essay about her mother was published on WWB Campus last year, is a staffer.
Others are not themselves deportees, but have been personally affected by the issue. Tyler, an exchange student from Duke University, views this course as a way to resist the current administration's immigration policies. He grew up in North Carolina, where his parents were friends with Christian, also a student in the course. After living in North Carolina for seventeen years, Christian was deported to Mexico three weeks ago.
Although the course is available to students for free, the actual cost of running it is several thousand dollars. If you would like to make a donation, please contact Ximena Ortiz or Maggie Loredo, using the email address [email protected]. Donations cover teaching materials as well as meals and transportation for the professors.