Posted on September 08, 2022
As you watch the Full Harvest Moon emerge tonight and tomorrow, remember that people around the world will be looking at the moon as they celebrate the Chinese Mid-Autumn Festival. During the holiday, people gather together with their families, eat mooncakes, look at the full moon, and think about the family members not with them on that day. This year, the holiday falls on Saturday, September 10th.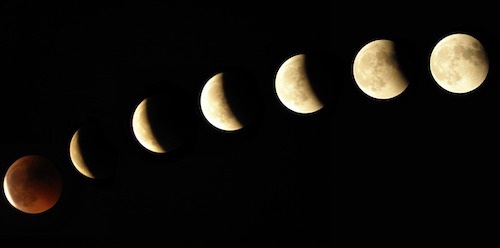 Here's an introduction to the holiday, also known as "Mooncake Festival"…

And a video that illustrates one of the stories of the origin of the festival…
The festival is often a time to celebrate love and marriage, and we recommend reading this joyous love poem from the Tang Dynasty Era: Poem to the Tune 'Pure Peace.' The poem, in which the speaker anticipates a reunion with a beloved woman, is linked to an original-language version in the Context tab, where you can also hear the "tune" meant to be played as it's read.
中秋节快乐! Zhōngqiū jié kuàilè! (Happy Mid-Autumn Festival)

---
This article was adapted from a 2016 post on this blog---Eds.